Have you ever wanted to learn to ride, or really improve on your current skills? Or are you an actor looking to gain horse riding as a skill for castability? Perhaps you are looking for a horse riding mini-break within the UK.
Whatever you are looking for we hold a range of unique 3 day intensive courses for horse riding, mounted combat training and stage combat training. All on our specially trained and safe schoolmaster horses taught by qualified and experienced instructors.
TV & Film Equestrian and Combat Course
Running over 3 days build your own bespoke course depending on your interests and focus for your training. Choose 1 or 2 of the 3 half day options with additional photoshoot opportunity on the third day. Lunch is included each day for full day bookings.
Option 1 - Horse Riding for TV & Film
Minimum 2 hours riding training each day. Suitable for all levels of rider. For those new to horse riding you will learn the basics of how to control your horse whilst riding, learning to walk, trot and introducing the canter. For those with some previous experience, keep building on those skills and learn how to transfer your riding across specifically to TV & Film work including hitting your marks, cavalry work and riding one-handed with flag, sword or shield.
Lessons take place in small groups in the arena, and around our extensive grounds and country tracks.
Option 2 - Stage Combat Training
2-3 hours of intensive training each day. Suitable for all levels of combatant – you will be partnered with someone of similar experience and all pairs taught on an individual level. Gain valuable training and experience in fighting for live performance, mastering sets of choreography, movement & techniques, including kills, disarms, handling various weapon systems & working against mounted riders.
Option 3 - 'Horse Sense' for TV & Film
1.5 hours training each day. Helping you learn 'horse sense' and understanding how to work safely with and around horses on set. Learn how to stand, hold and lead a horse, know how to check your saddle & bridle for safety before riding, learn to mount from the ground and be aware of the safety required on set when filming with horses. This is such an important part of improving your knowledge and bond with horses.
Photoshoot Additional Option
Running on day 3, an opportunity to dress in costume from our large selection (or bring your own) for a mini photoshoot with your horse by a professional photographer. A great opportunity for costumed shots highlighting your new skill & adding to your portfolio. Shoot includes 1 x static and 1 x movement scene and can be either horse or combat focused. Cost includes 2 x digital file. Additional images can be purchased direct from the photographer.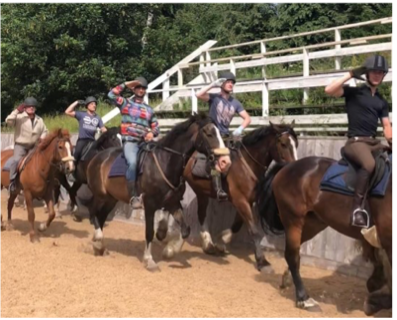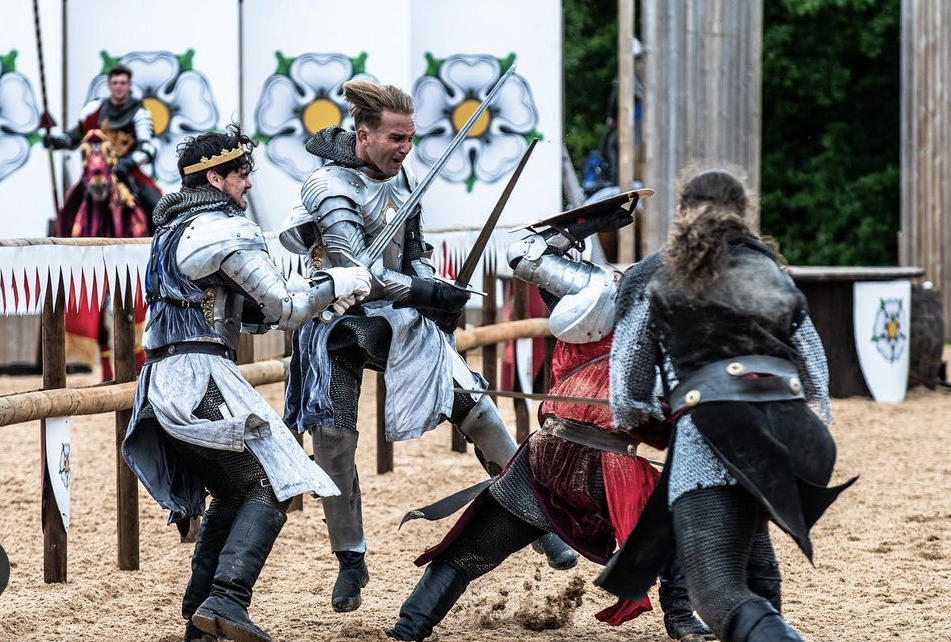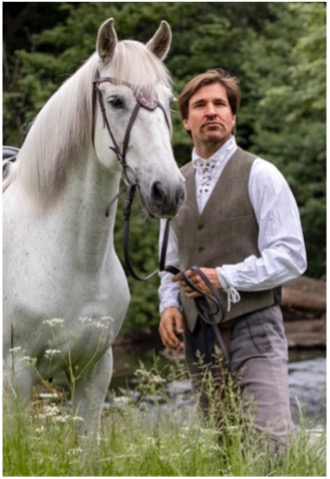 Mounted Specialist Skills Course
Running over 3 days with minimum of 4 hours training per day. This course is ideal for those who want an opportunity to try all the different disciplines that we offer here at KOME with this specialist mounted skills course.
Over the course of the 3 days, we will cover different riding styles including riding one handed and neck reining.
Riding with flag, lance, sword, and shield. Cavalry and drill work in trot and canter with flags.
Skill at arms training including collecting rings, spearing targets, chopping fruit, and striking the Quintain target!
Horse Archery session learning to use your specialist horse bow from the back of a moving horse as you learn different shooting techniques as you ride down the run trying to strike gold!
Trick Riding session using our barrel and trained horses on the lunge – have a go at vaulting and various different tricks on the back of a moving horse!
Plus opportunities to ride in different styles of saddle including side saddle.
Riders must be confident in canter to take part on this course and a reasonable level of fitness is required. Lunch is included daily.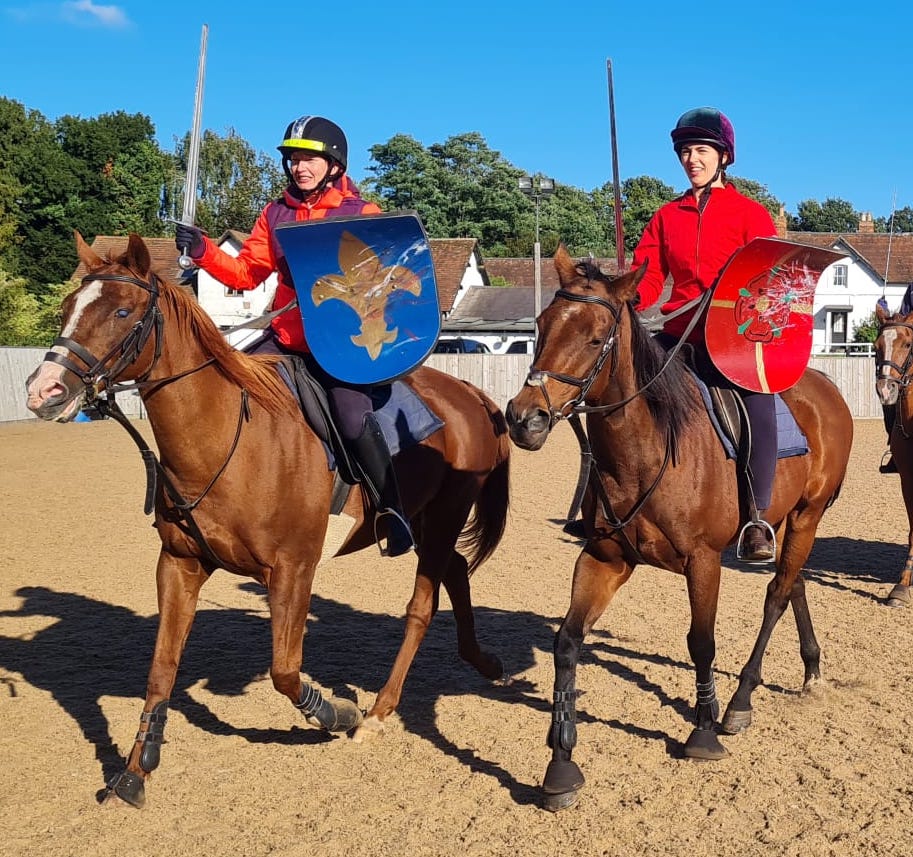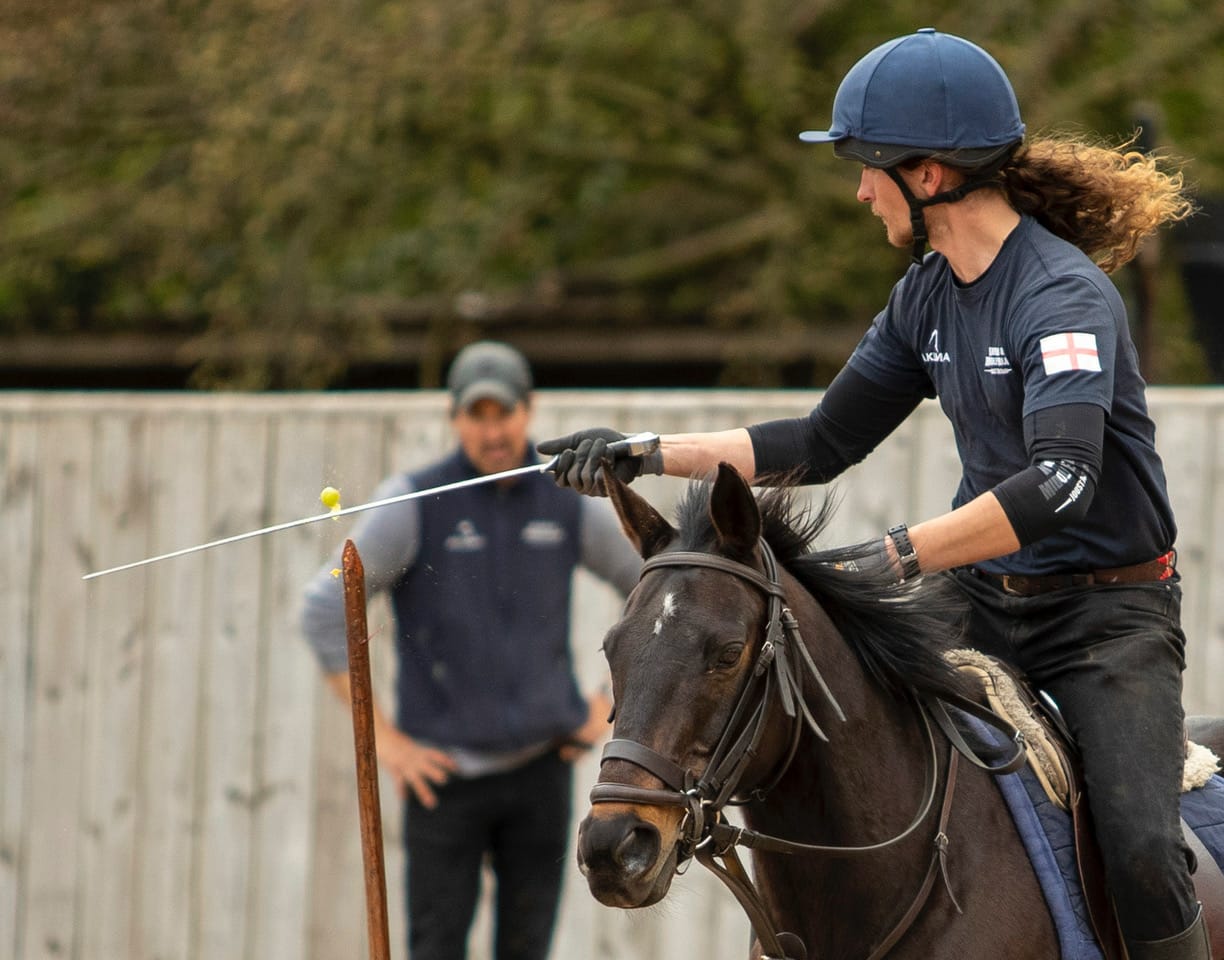 Mounted Combat & Stunt Course
Running over 3 days with a minimum of 4 hours training per day. This course is for those who already have some specialist skills training and are looking to develop their skills further for the trick, stunt & film industry, or those working towards the British Stunt Register horse riding test.
Over the course of the 3 days we will cover a range of specialised disciplines and intensive training including jousting in light armour, advanced cavalry and drill work, horse archery, trick riding, vaulting, falling, bareback riding and jumping.
This course is suitable for experienced & confident riders & a good level of fitness is required. Lunch is included daily.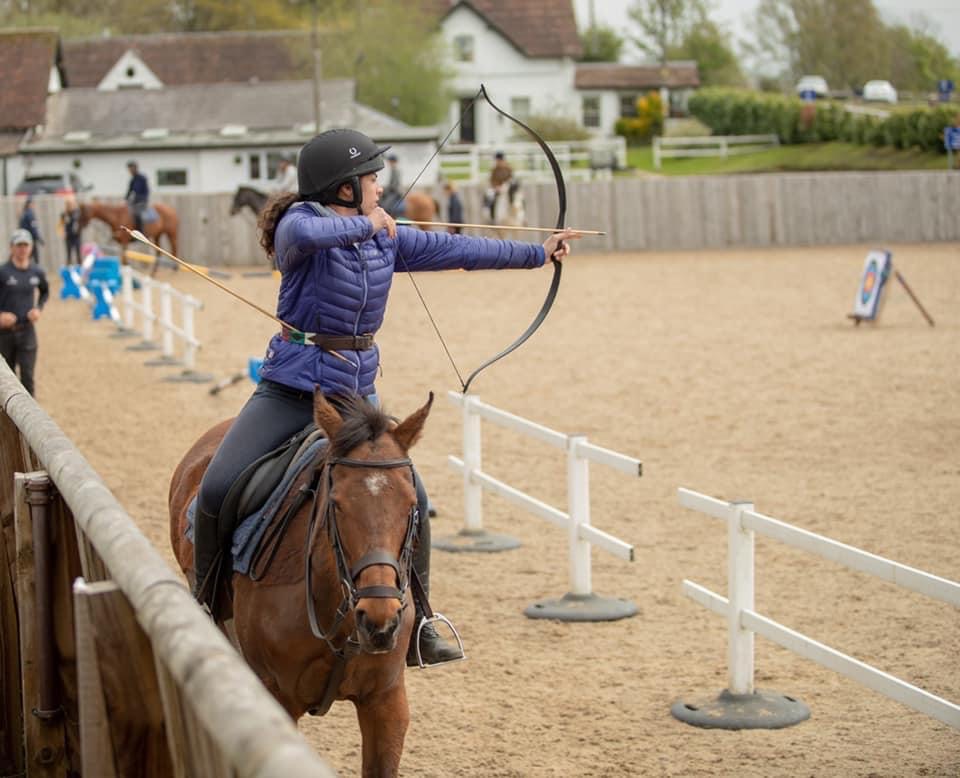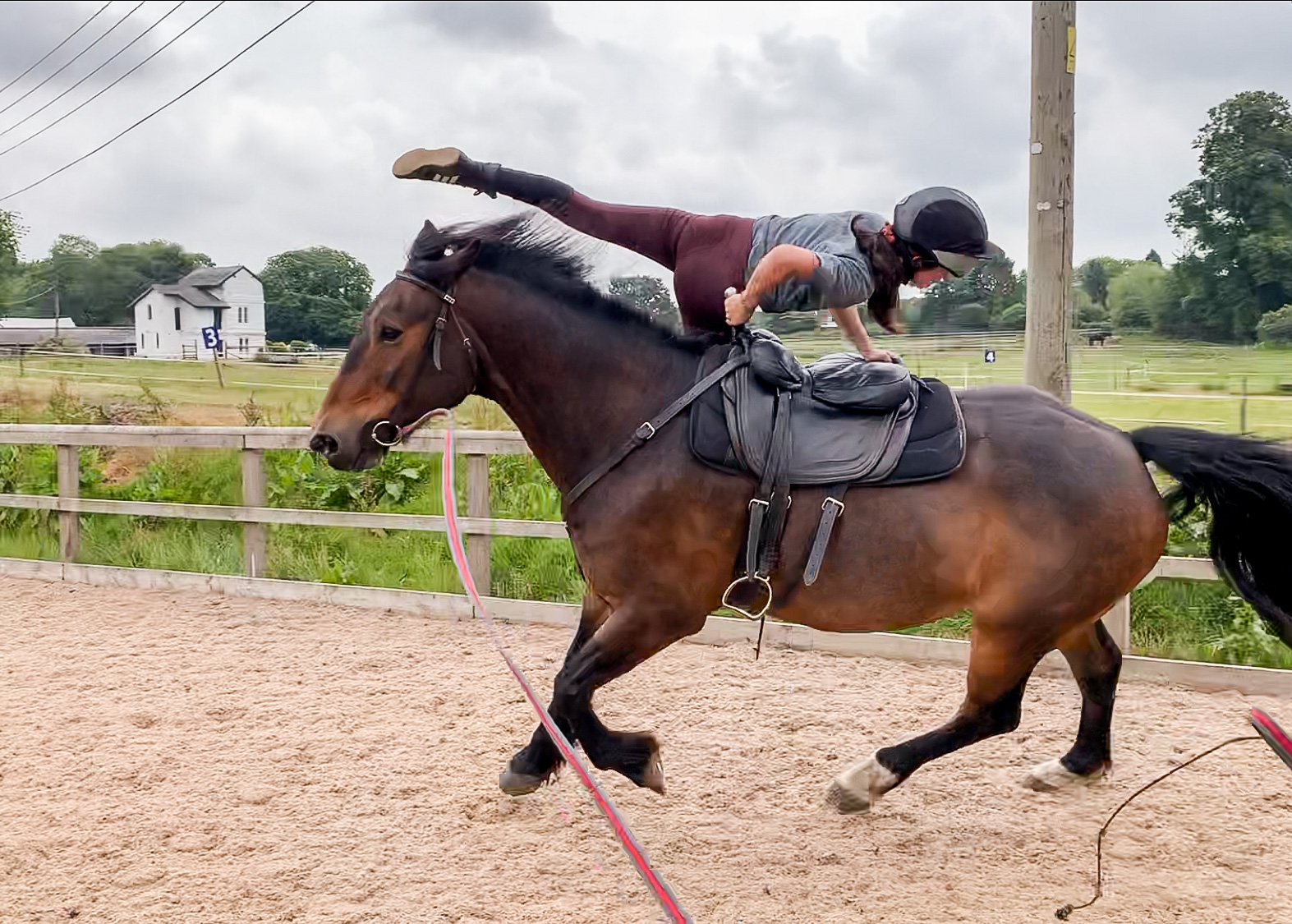 Prices start from £240.00 per person for the 3 days. Minimum age 18 years, maximum weight 16st. T&C's apply. Please contact us for any more information on our lessons and riding courses.