Stag and Hen Packages
Boys, forget about Go-Karting, paintballing or the usual bar crawl! Ladies, forget about the "L" plates, Spa Days and Ann Summers parties... We have something different and exciting to offer you! These totally unique days cater for everyone! Geared completely for every member of the group with fun and light hearted banter throughout the day whilst actually mastering the skills of being a knight, or trying to anyhow! With plenty of opportunities to embarrass the stag or hen!
Witha range of package options for your exciting and action-packed Stag or Hen Do! Upon your trusty 'steed' learn how to strike the quintaine target (man-shaped target that spins on impact) and spear rings with your lance before wielding a broadsword as you learn a swordfight straight out of the movies. But the battle doesn't end there! Next take up your longbow as you try to strike the gold and become Warwickshire's own Robin Hood and then fibally battle it out on our giant catapult Ballistas as you try to defeat the enemy house once and for all!
The Packages
The Wooden Horse Package
Approx. 3 hours activity time including Jousting Training on Wooden Horses, Sword Fighting and Longbow Archery (standard package) for either the morning or afternoon session only.
The Combat Package
Approx. 3 hours activity time including Sword Fighting, Longbow Archery and Ballista firing (giant catapults) for either the morning or afternoon session only (standard package).
The Full Knight Package
A full day of Jousting Training on teh Wooden Horses, Longbow Archery, Sword Fighting and Ballista Firing! includes Hot buffet pub lunch. (standard package).
Day package starts at 10.00am and finishes approx. 4.00pm
Losers will experience the stocks!!
All packages will vary in cost depending on the range and number of activities chosen and all packages will be tailored to the client's individual needs. Contact us for more information.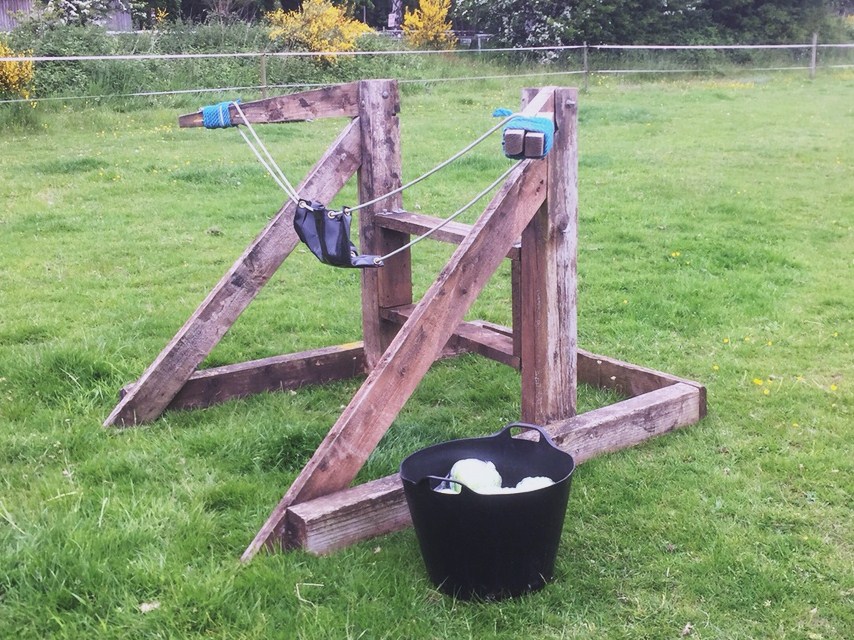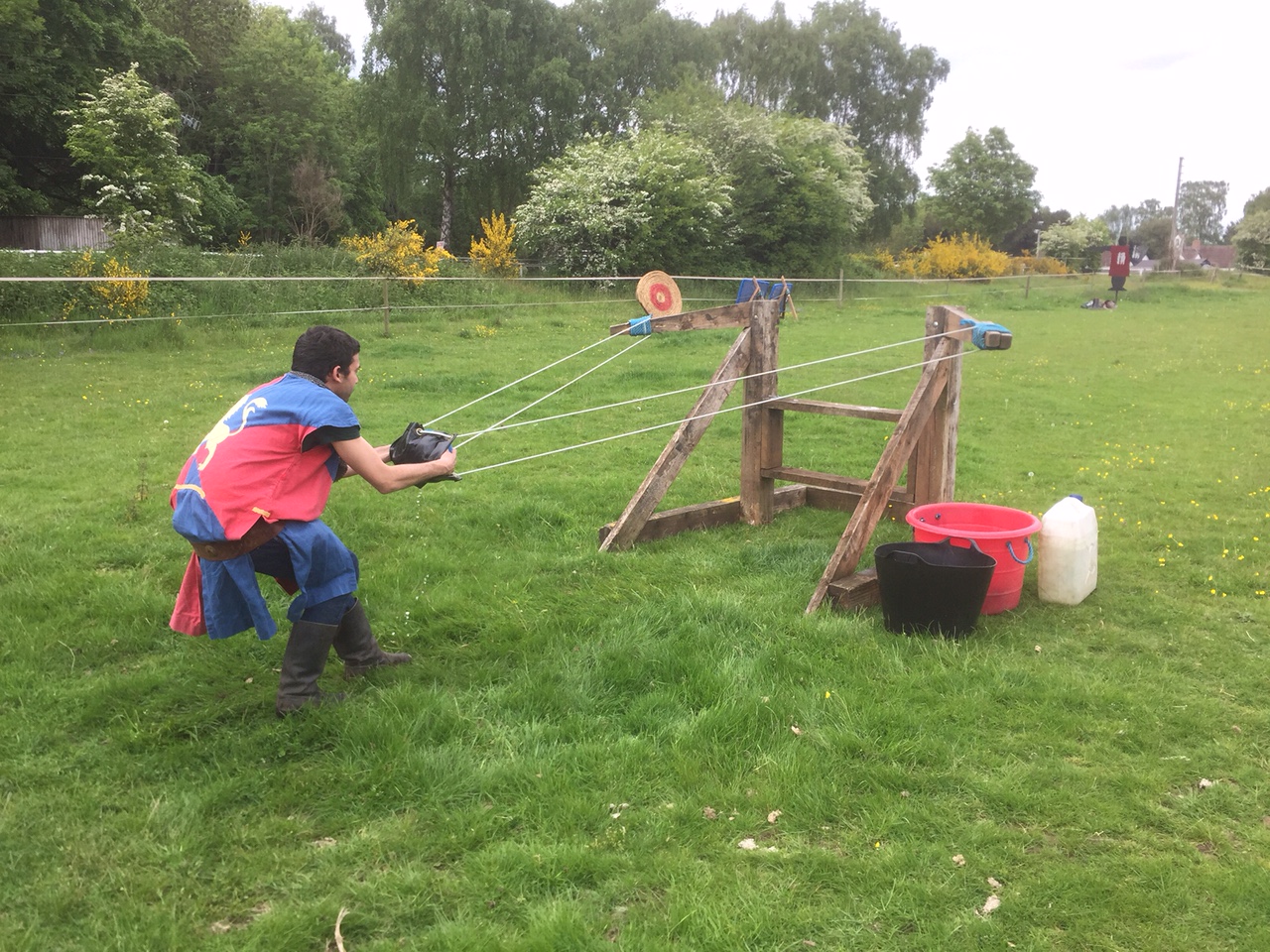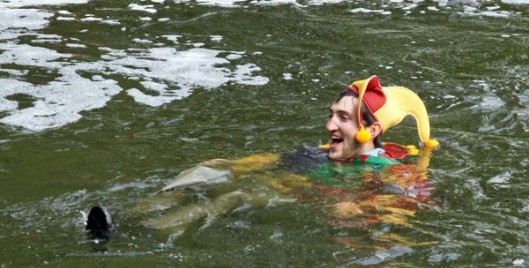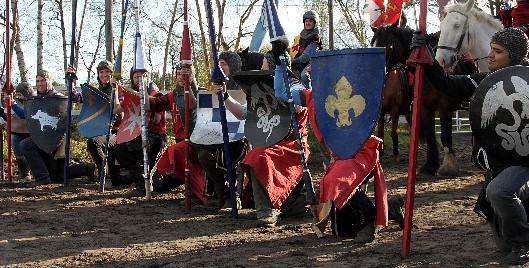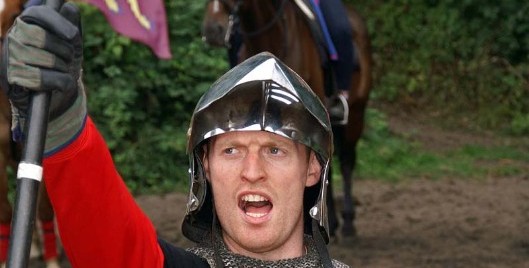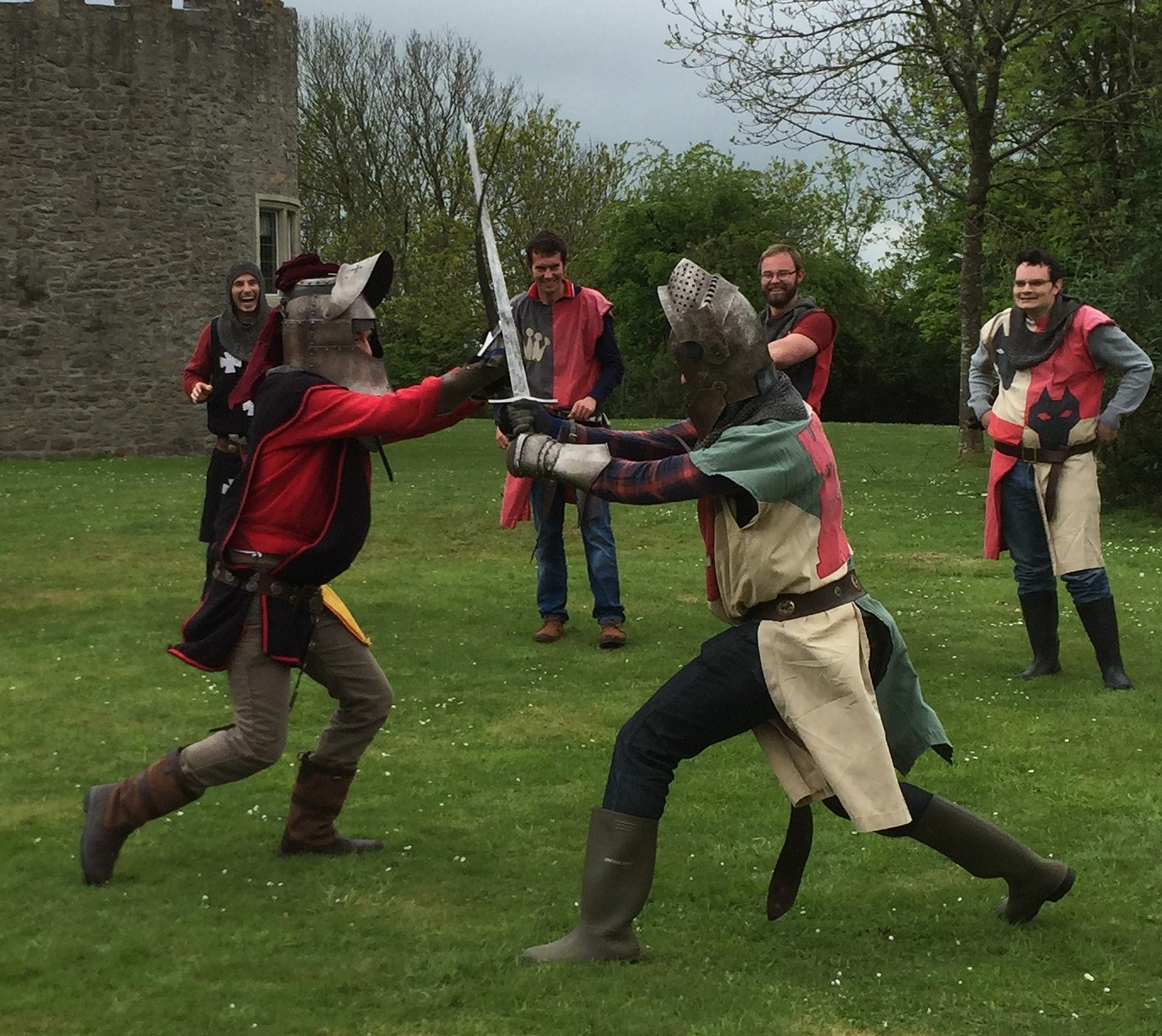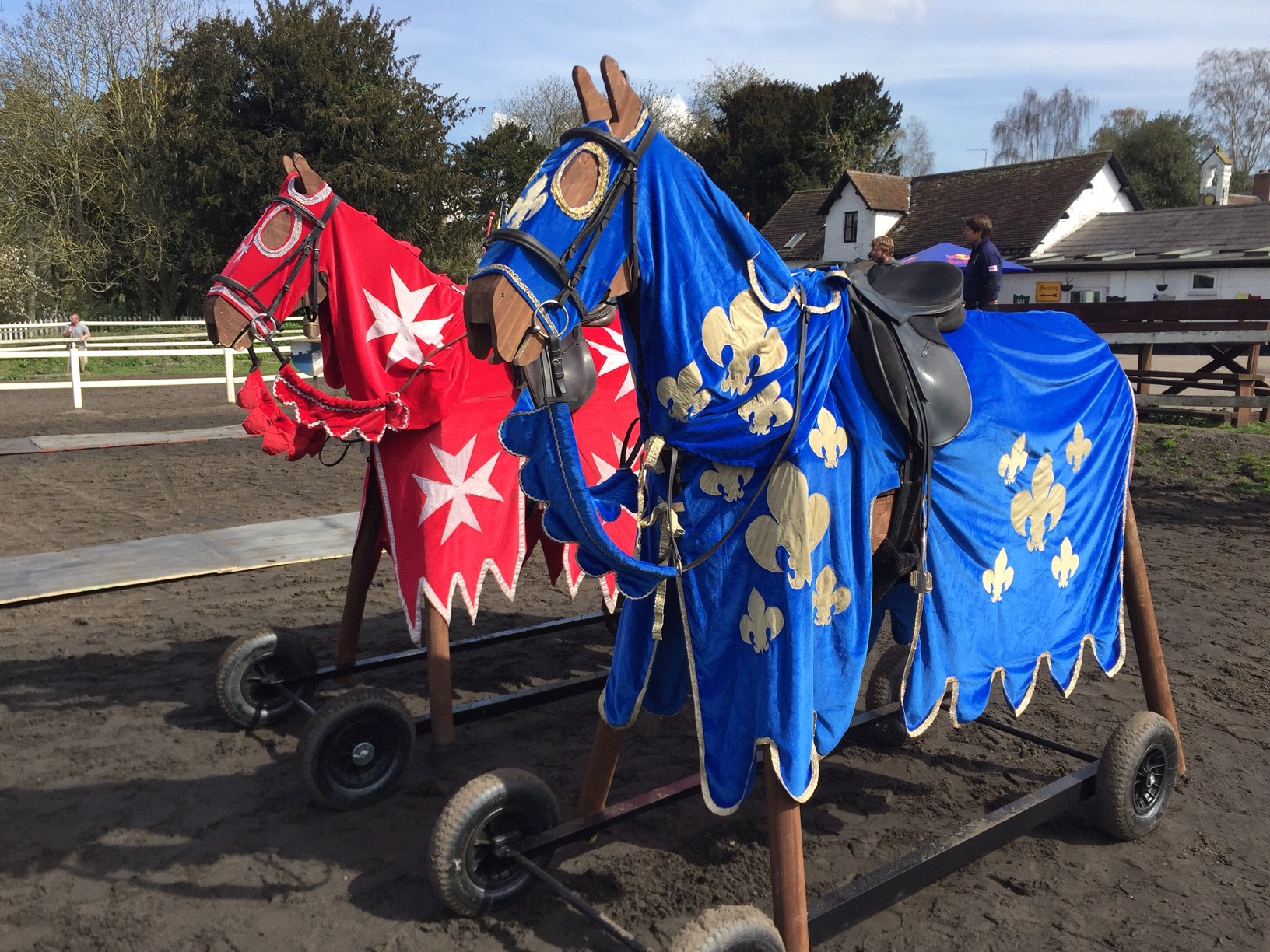 Feedback
"What a fantastic Stag Do Weekend with the Knights. Everyone enjoyed every minute of it including all the evening activities! Will remember this for a long time!"
September, 2010
"Thanks for a storming weekend - was totally excellent in so many ways. Definitely changed my idea of horse riding from scary-as to actually-quite-fun!"
May, 2010
"Just a quick note to once again thank you for a great day on Saturday. All of the lads thoroughly enjoyed themselves and a number mentioned that it was the best stag day activity they have done. I'll definitely bear you in mind for future events."
November, 2009
"Just a quick note to let you know we enjoyed our joint hen and stag weekend. I cannot recommend it enough! For any future customers let me put their minds at ease; there was more than enough food and drink of all sorts - particularly astounding when you think we were a large group of Irish who drink a lot! And secondly every single person who came with us said it was amazing value for money!"
August, 2011