SCHOOL'S PACKAGES
Invite the Knights of Middle England into your classroom and bring Medieval history to life!
The Knights of Middle England and KOME Entertainment go out to schools and colleges to give fun, educational lectures and hands-on demonstrations to classes. As well as being taught about the history of jousting, the skills needed to be a knight and the background to a Medieval Jousting Tournament, the students are encouraged to touch, feel and try on pieces of armour, chainmail and helmets ensuring an all-round learning experience.
An interactive weapons workshop with our weapons expert will have all the students captivated and eager to learn more about Medieval history. The children can be taught how to sword fight with children's mock training swords or have a go at falconry or even longbow archery.
The day can finish with a spectacular jousting display from The Knights of Middle England involving a great deal of audience participation. This action-packed fast and furious show will make the day a history lesson to remember for all the students, staff and parents! The show can be performed on any flat area of grass (school playing fields are ideal!)
The whole day focuses on teaching and interacting with the students to keep them engaged to ensure the day is educational and informative as well as fun and entertaining. We can come to your school or college or you can come to our base in Warwick. We offer a range of packages ranging from a few hours to a full day with all packages individually tailored to suit your school's needs.
If you would like to discuss tailoring a package for your school, please
Contact Us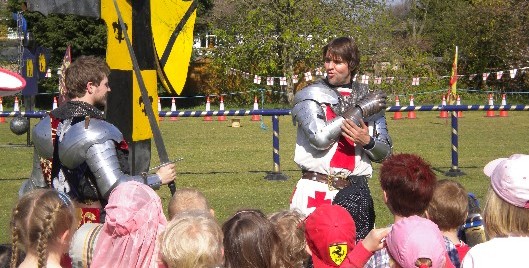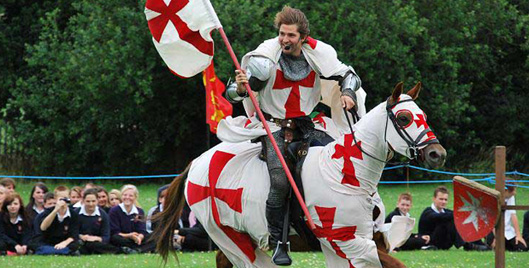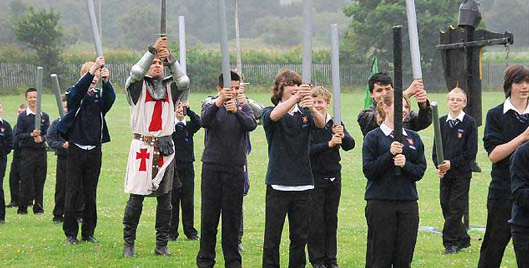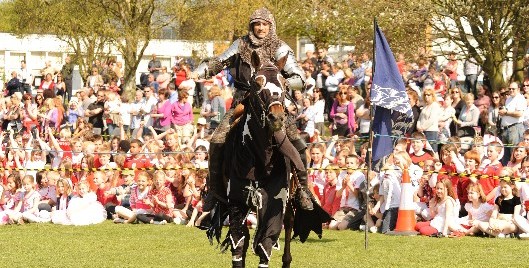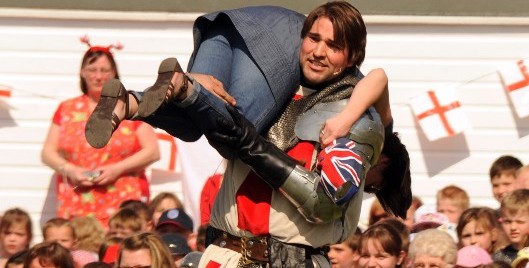 Feedback
"I just wanted to say what a fantastic day we had. The kids LOVED it and the parents really enjoyed it as well. The crew were brilliant and presented a show that was beyond what any of them had imagined. Superb!"
Diannah Dean, Newbottle and Charlton CEVA Primary School
"Just a quick line to say thank you again for the show that you put on for us last Friday. We have had lots of really positive comments from parents already and the staff have all been saying how much they enjoyed the day. You are a professional outfit who are great fun to work with."
Sue Brattle, Loose Infant School
"The Knights certainly added the wow factor to our Elizabethan Day at school. The guard of honour for our visiting school children arriving at our school went down amazingly well. The kids really entered into the spirit of all the entertainment, especially the jousting cheering and booing at the respective knights. A wonderful experience for us and our visiting schools. Thank you so much it was truly amazing."
Jill Lee, Bingley Grammar School