Black Friday Experience Voucher Sale!
25-November-2016
25-November-2016 14:52
in News
by The Knights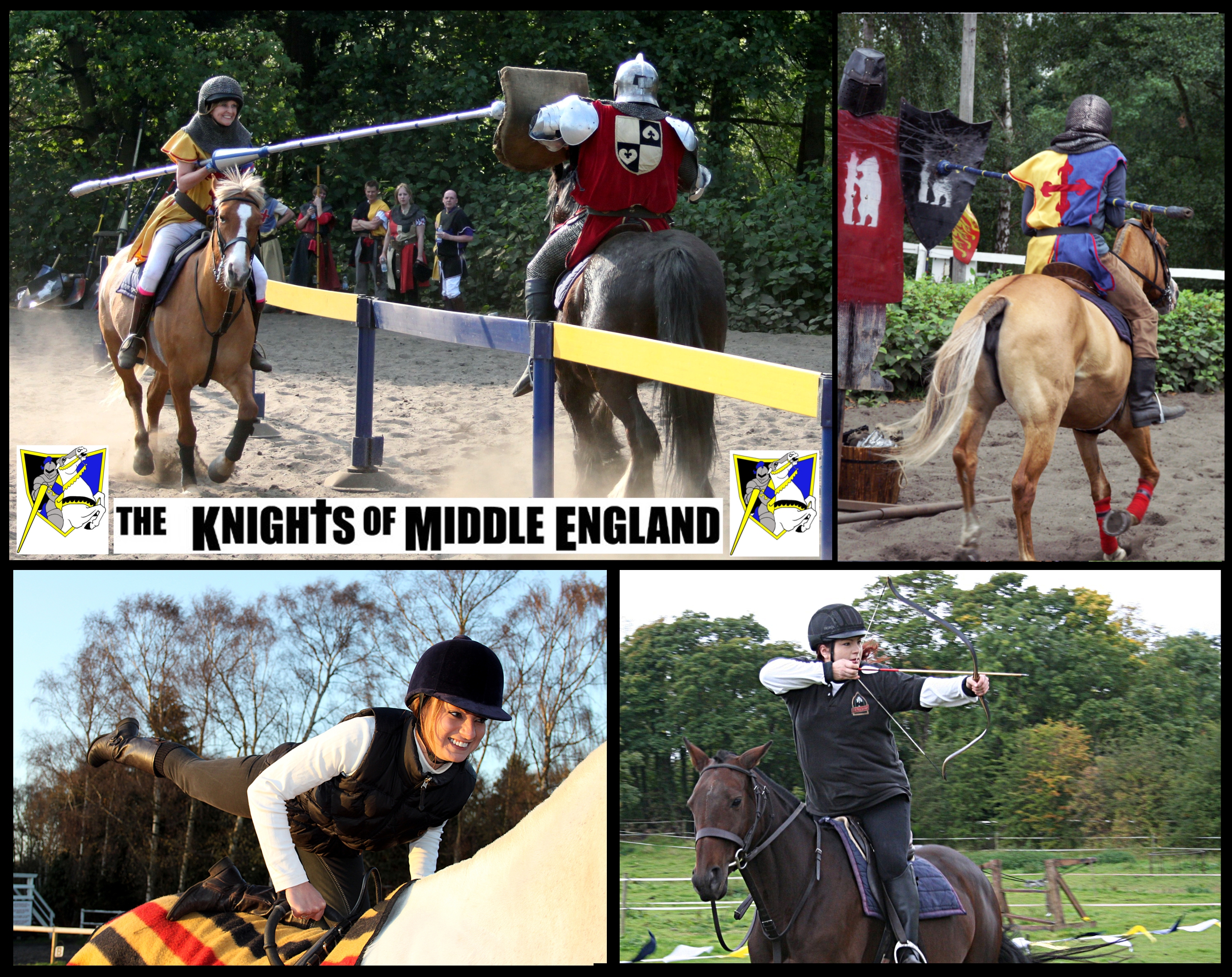 It's not just Black Friday, it's Black Knight Friday! And he is using today to kick off our Christmas Voucher Sale!
**Mounted Experience Day Christmas Vouchers**
The Ultimate perfect Christmas present for the person who already has everything, or if you are looking for that Christmas Present with a difference that someone will remember for years to come - A Unique Medieval Jousting Experience Day!
A Medieval Jousting Experience Day takes you back in time to the 'Days of Olde' when our valiant English knights were competing in exciting medieval horseback sports to provide some of history's most exhilarating and colourful entertainment in the hopes of winning the total adoration of the crowd.

The Knights of Middle England give the thrilling antics of old England an exciting new twist for the 21st Century. With plenty of team spirit and fun filled activities even those who have never been on a horse before can take on the title of Baron von Buren or the Earl of Warwick for the day and throw down the gauntlet.
Mount your trusty steed for the day and learn the Mounted Knight's Skills to prepare yourself for the 'Grand Gauntlet Challenge' Competition. Then, take on the Black Knight in a mini-Joust! Learn to wield a Medieval Broadsword and become Robin Hood as you take up the Medieval Longbow and unleash your arrows upon the target trying to hit the gold!
Or how about a **Specialist Skills Day** Voucher?
As well as Jousting tuition the Knights also offer Horseback Archery and Trick Riding workshops so why not come and try something completely different on the back of a horse! Come for one of our half day workshops or combine both sessions for the ultimate Mounted Specialist Skills Experience Day!
Trick Riding

Come and take part on one of our half day Trick Riding Workshops. Taught by our fully trained and qualified, equity registered, resident stunt man.
Within the safety of our enclosed arena with our vaulting barrel and specially trained horses on the lunge you will learn the basics of classical vaulting techniques performing gymnastic manoeuvres on the back of a moving horse. Then progress on to the authentic Cossack trick riding saddle learning a variety of basic vaults, tricks and stands.
Horse Archery

For the 'Knights of Old' it was not enough to be skilled in jousting and sword fighting, it was also necessary to master the art of archery on horseback! Taught by qualified archery instructors, you will first learn to use your special horsebow from the ground learning to nock and blind nock and master speed loading your arrow. Then mount one of our specially trained horses and practise nocking on the move as you ride down the archery run unleashing your arrows upon the targets.
**Christmas Vouchers are On Sale Now at a Special Discounted Christmas Price!!**
So do not hesitate! Head over to our online shop by Clicking Here and buy that unforgettable Christmas Present Today!
As well as our Experience Vouchers we also have a wide range of other Gift Ideas including - beautiful A4 Art Prints by Noreen Mason inspired by KOME, and other Merchandise including mugs, and much more...! (Please check availability before purchasing)
From all the team here at The Knights of Middle England we wish you a very Merry Christmas and a Happy New Year and look forward to seeing you all for more fun and Medieval Adventures in 2017!
~The Knights