2018 Experience Day Dates Now Available to Book!
24-January-2018
24-January-2018 18:35
in News
by The Knights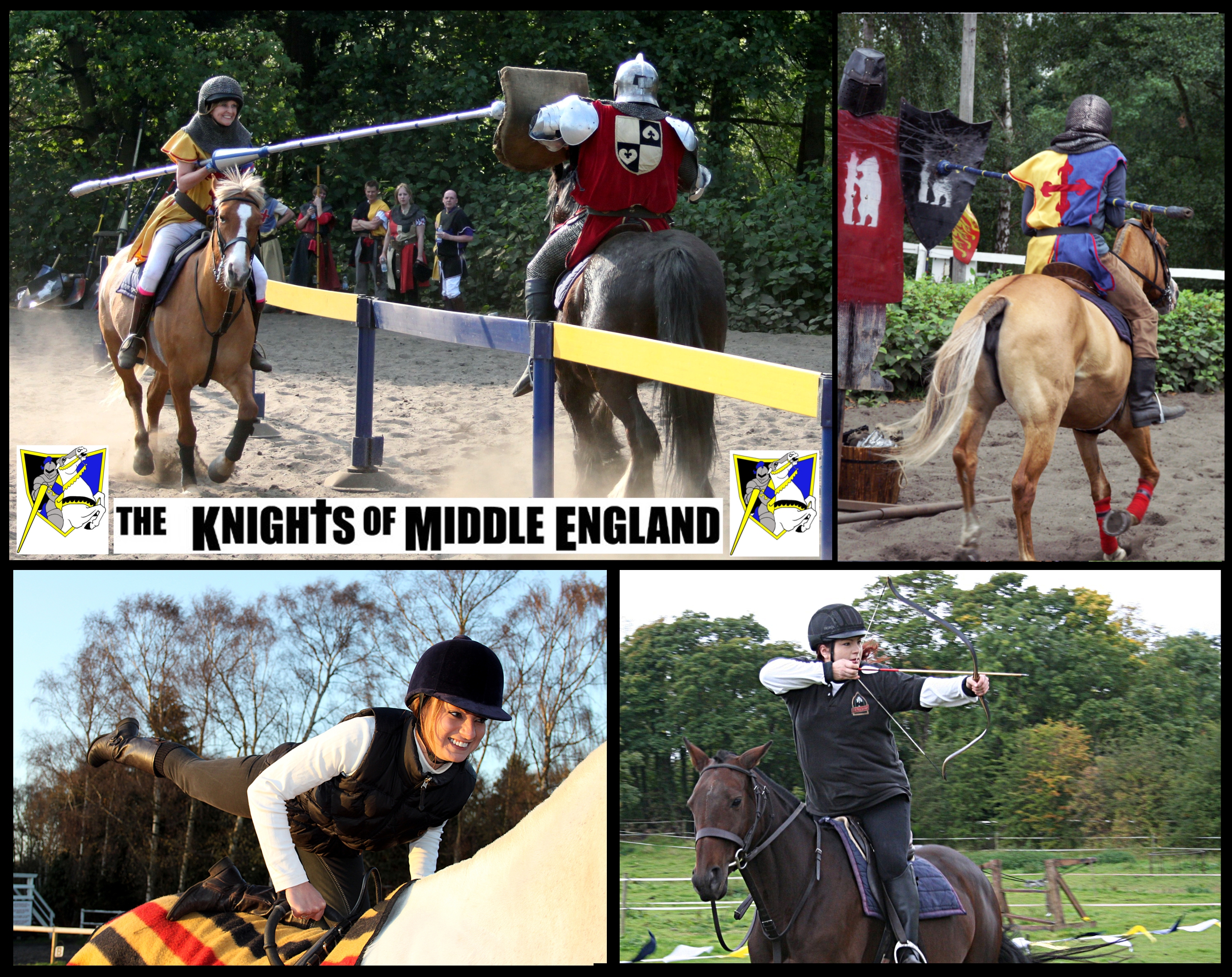 The Knights of Middle England wish you a Happy New Year and are looking forward to all the exciting events that will be taking place this year at the Jousting School! We are now taking booking for the coming year so get you place booked now before they fill up!
Our Unique Medieval Jousting Experience Days allow you to go back in time and learn what it takes to be a 'Knight for a Day'! Take up lance, sword and bow and arrow as you master all the necessary skills to defeat the trecherous Black Knight!
2018 Dates so far:
Sunday 25th March
Sunday 29th April
Sunday 13th May
Friday 8th June
Friday 6th July
Sunday 30th September
Saturday 6th October
Or why not come on our Specialist Skills Day where you can try your hand at other mounted skills ofTrick Riding and Horse Archery - these Half Day workshops are aimed at giving you a fun introduction to these two exciting skills - you don't need to be a gymnast to do our Trick Riding or a professional archer for the Horse Archery - all you need is a 'have-a-go' attitude and we take care of the rest!
2018 Dates so far:
Wednesday 7th February
Wednesday 7th March
Wednesday 4th April
Sunday 8th April
Sunday 7th October
You can also develop your Horse Archery or Trick Riding Skills further with our monthly lessons usually on the first Wednesday of every month! All taught by qualified instructors within the safety of our newly refurbished arenas!
Don't Forget we also run our regular Jousting Lessons for those who really want to sink their teeth into this chivalrous and exciting sport and work their way up towards competing in our Amateur Jousting Tournaments and League. Lessons usually run on Fridays and other select dates depending on availability - get in touch for more info or to book in!
So come and get involved in all things equestrian and Medieval here with the Knights of Middle England - get in touch for more information or to book yourself in and start your new exciting Medieval Adventure!
We look forward to seeing you here soon,
~The Knights