"Tis the Season to be Jolly...." with Christmas Presents from the Knights
23-November-2012
23-November-2012 10:47
in News
by The Knights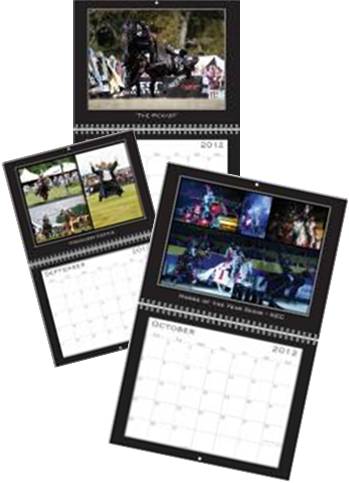 It's that time of year again... The Coca Cola advert is on the TV, Christmas Lights are being turned on in cities up and down the Country (In Cambridge by our very own Karl Ude-Martinez and Chico!!), and Christmas present lists are being written...
The Knights are pleased to announce that we will once again be selling our fantastic Wall Calendars for 2013.With new images as well as some of your old favourites!
A great stocking filler , it is packed with over 30 bright, colourful images from wintery snow shots to action-packed shots from shows such as HOYS and the Countryman's Fairs shows. This A3 Wall calendar is the perfect addition to any office or kitchen and a great way to organise your year! Only £9!! Proceeds to Warks and Northants Air Ambulance.
Pre-order yours now on our website Shop to receive it as soon as they arrive!!
Unique Jousting Experience Day Christmas Gift Vouchers
For the person who has everything or for the perfect Christmas present with a difference why not buy a friend or a loved one a Jousting Experience Day Christmas Voucher?
Whether a rider or not, you will be giving them a unique experience that they will remember for the rest of their lives! For more information about our Unique Jousting Experience Days visit the Jousting Experiences page of our website.
On Sale from the 1st December the Knights are offering a massive £30 off your booking - Only £135 for a limited time only.
Vouchers are also available for Private lessons, Horse Archery and Trick Riding Workshops.