Welcome to our New Website!
18-March-2022
18-March-2022 13:55
in News
by Admin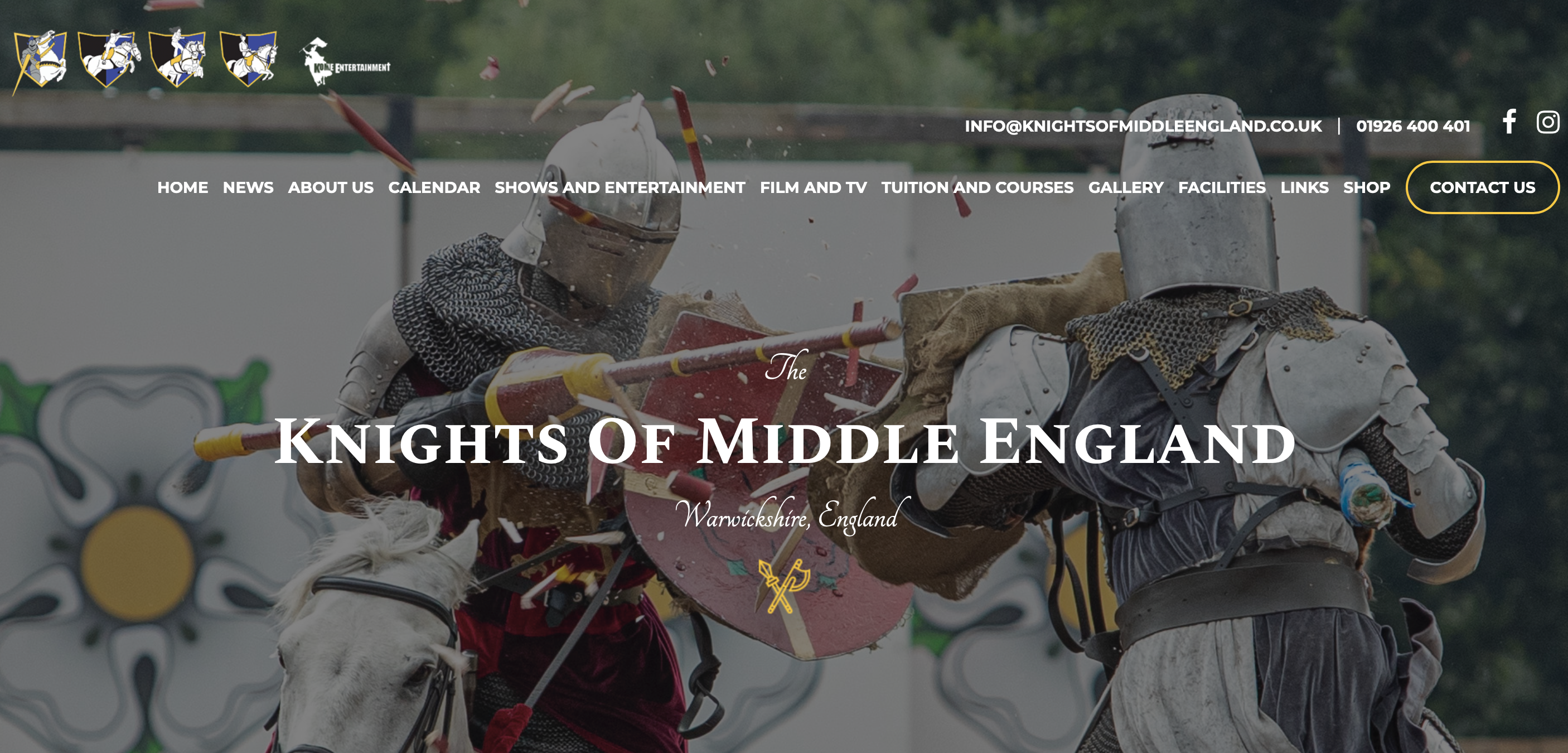 We are very excited to welcome you to our New Website! Please do take your time and have a good look around as there is so much more to see!
The Knights of Middle England and KOME Entertainment have both evolved and grown so much over the last two years we felt it was time for a change! With a more modern look, and highlighting how much more we are now than just a Jousting team, we feel this new site shows all the disciplines and and ages that we can cover!
We might be Medieval by name, and Jousting will always be where we started, but today we are definitely not just Medieval by nature! Our new logos highlight our four main disciplines that we teach; Jousting, Horse Archery, Trick Riding and Side Saddle. As the only centre in the UK to be able to offer so many different discplines all in one place we are excited to keep growing the 'School' with the launch of our new membership club KOME Equitation coming Summer 2022!
Our Shows and Entertainment pages highlight all the different types of displays and entertainment we can provide for events! We also have a page dedicated to our residency shows at Warwick Castle - Wars of the Roses Live and Dragon Slayer, and, we are excited to have NEW for 2022 - The Midsummer Carnival!
Our online shop is still live to be able to buy vouchers for all the lessons and activites that we offer, and we will be keeping our News and Blog page regularly updated with information, news and new releases throughout the year!
So, grab a cup of tea, take a look around and enjoy!