Lights, Camera, Action....!
04-July-2012
04-July-2012 15:40
in News
by The Knights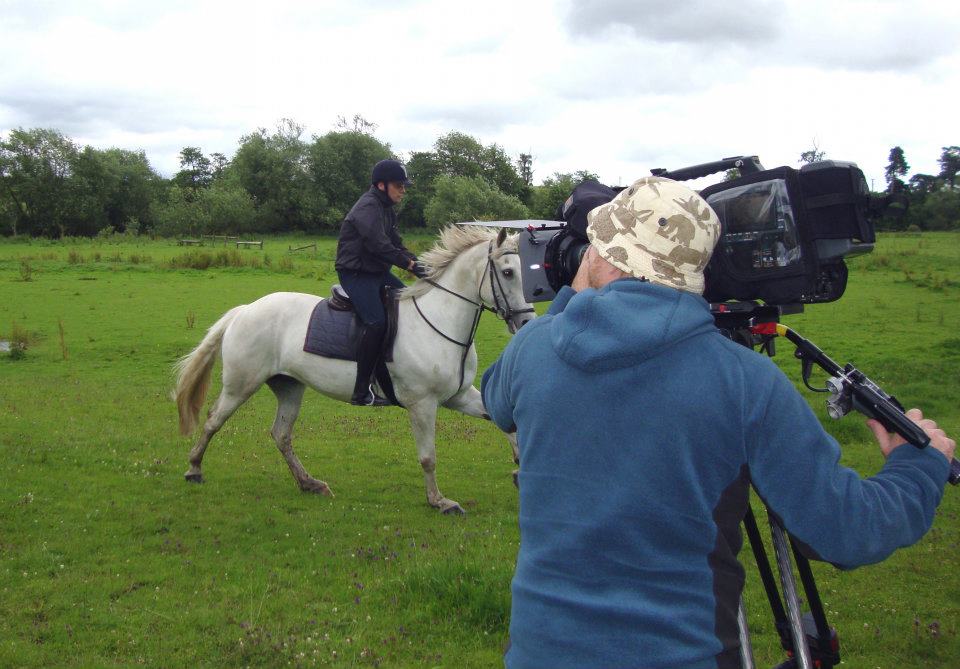 Equestrian Thespians descend upon Warwick once again!

It's not just Jousting tuition available here at The Knights of Middle England! For the last week in June twenty actors descended upon us here at our base in Warwick to embark upon one of our 5 day intensive 'Horse Riding for Actors' course that we run alongside 'Skills For Actors.'
Available for complete non-riders and experienced riders alike we spend 5 days teaching actors those all important equestrian skills necessary when working with horses on set. Taught by our very own trained actor Karl Ude-Martinez, who has vast experience working with horses for Film and TV, and the excellent WISR teaching team the actors learnt what to expect when partaking in a riding audition through to controlling their horse whilst hitting their marks and delivering a line!
Run throughout the year, we take actors who have never having sat on a horse to walking, trotting, cantering and jumping all in 5 days all climaxing with the opportunity to be filmed in action! The course also involves evening activites including learning choreographed sword fighting, have-a-go archery, firing trebuchets and much more....!
Both the actors and ourselves had an absolutely fantastic week and were very lucky to manage to avoid the rain! For any actors who are looking to learn or improve on their horse riding skills get in contact for more information about the courses. Also, look out for more advanced intensive residential courses coming up including Jousting, Horse Archery, Trick Riding, Polo and more....!
For more information about Skills For Actors and the courses that they run please click Here.