Looking for a unique and fun day out with a group of friends? Whether for a Stag or Hen do, Birthday, or just a day out doing something different we have a range of themed activity days for both riders and non-riders alike!
Stag & Hen and Group Packages
It's time to channel your inner 'Game of Thrones' to survive this battle of the Houses and reign victorious in our Medieval themed Stag and Hen Activity Day Packages. It's time to go back to the days of Olde and submerge yourself into the Middle Ages.
Dressed in light armour, it's time to don your coat of arms for the day and battle it out for your House! First it's time to train for the Tournament field as you learn to use your lance and master the Knight's Skills of lancing the Golden Rings and striking the man-shaped spinning target – the dreaded Quintaine!
Never ridden before? No problem – All groups can take part thanks to our life-sized rolling wooden horses 'Woody' and 'Splinters!'
As well as mastering your lance skills you will also train in Sword Fighting learning a choreographed broadsword fight routine straight out of a movie or TV production we have worked on. Then take up bow and arrow as you aim to strike Gold with your Medieval English Longbow! The final skill you need to learn to save your House from certain defeat from the enemy? How to fire the Ballista giant catapults! Unleash your ammunition on the targets to claim the ultimate victory.
With half day and full day package options whether planning a group day out or a full Stag Weekend get in touch to find out more about how we can make it an event to remember!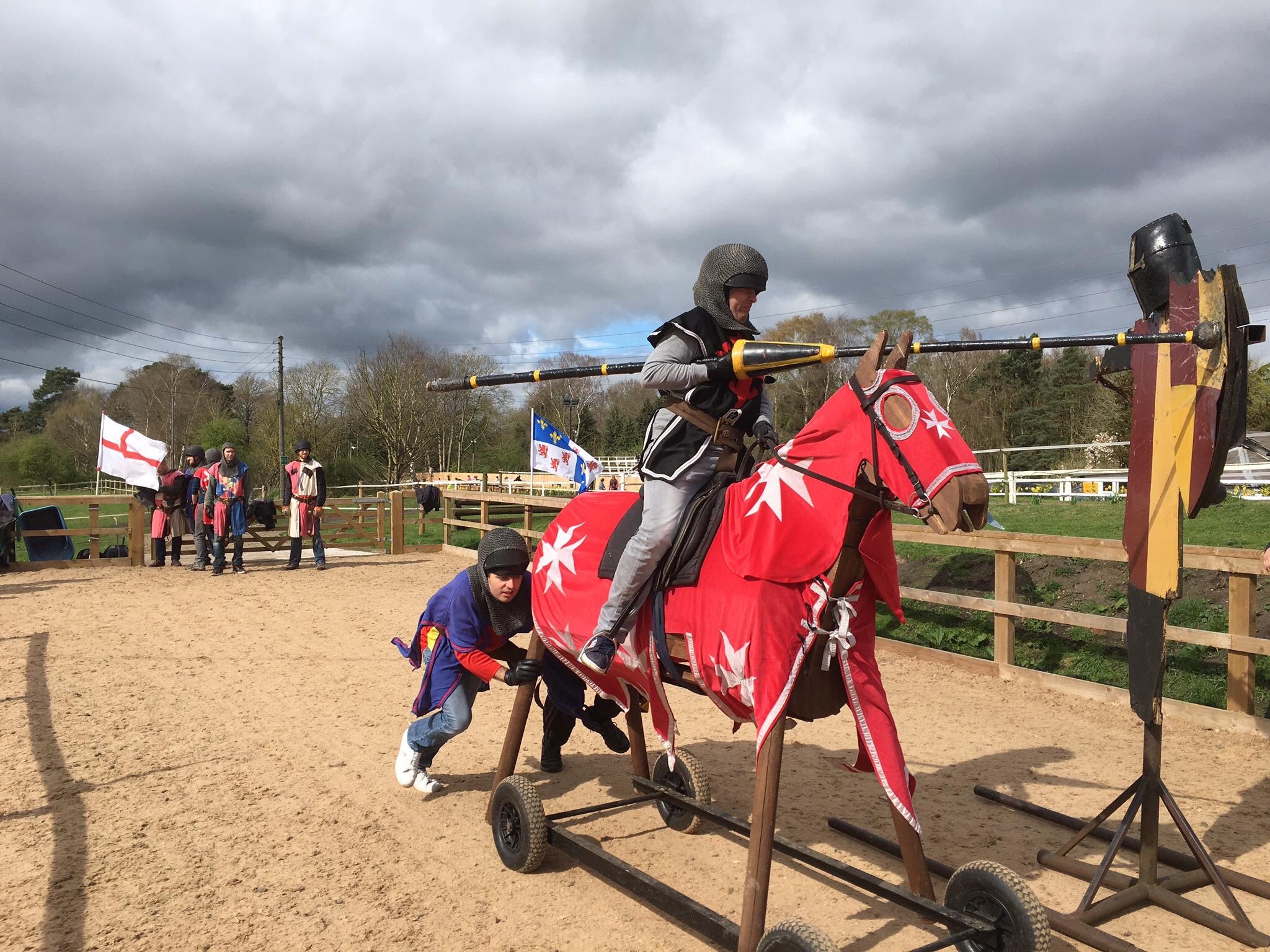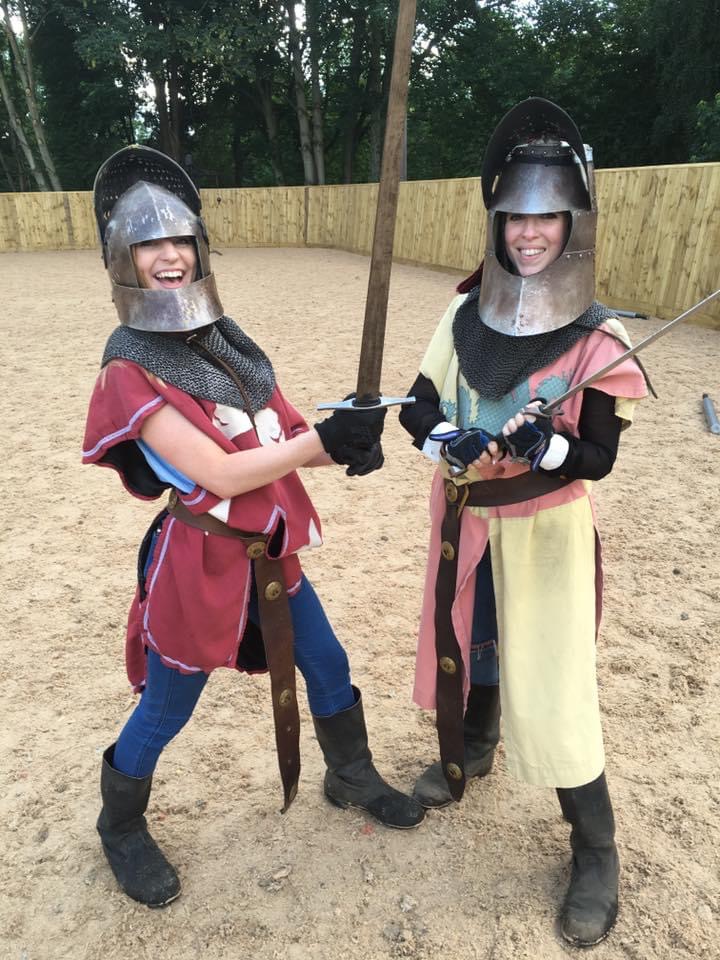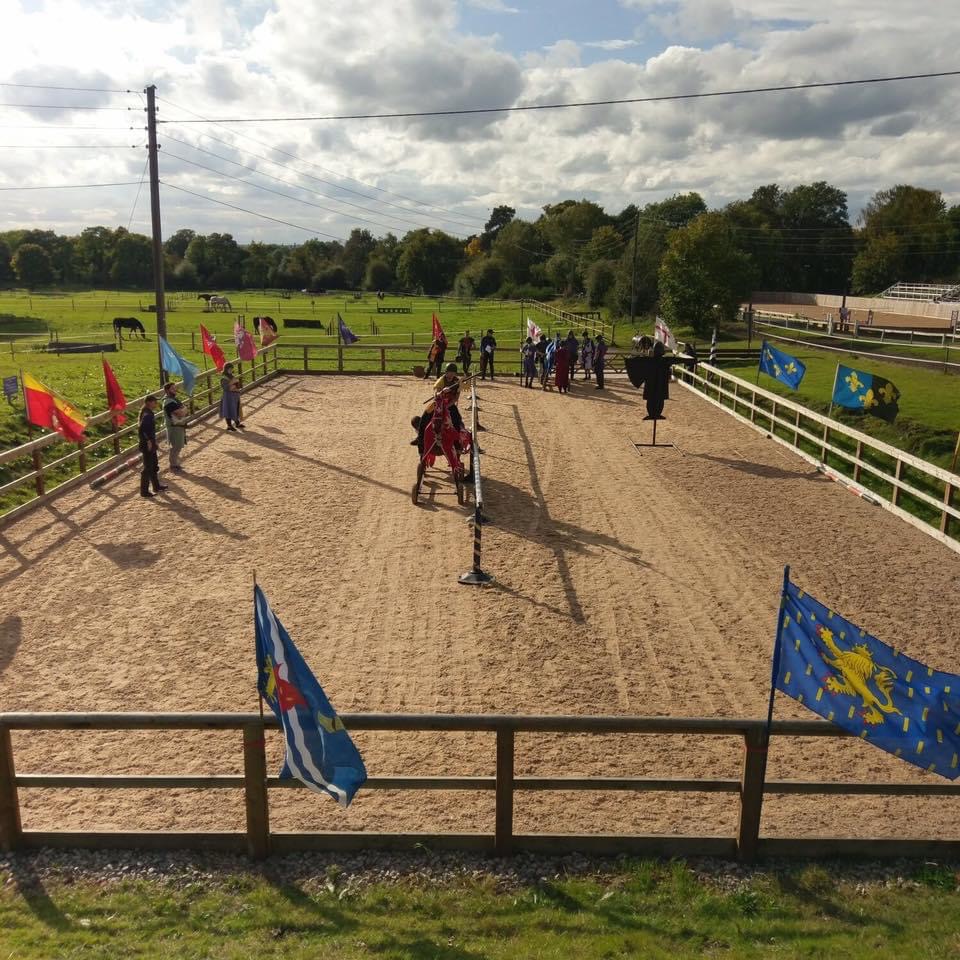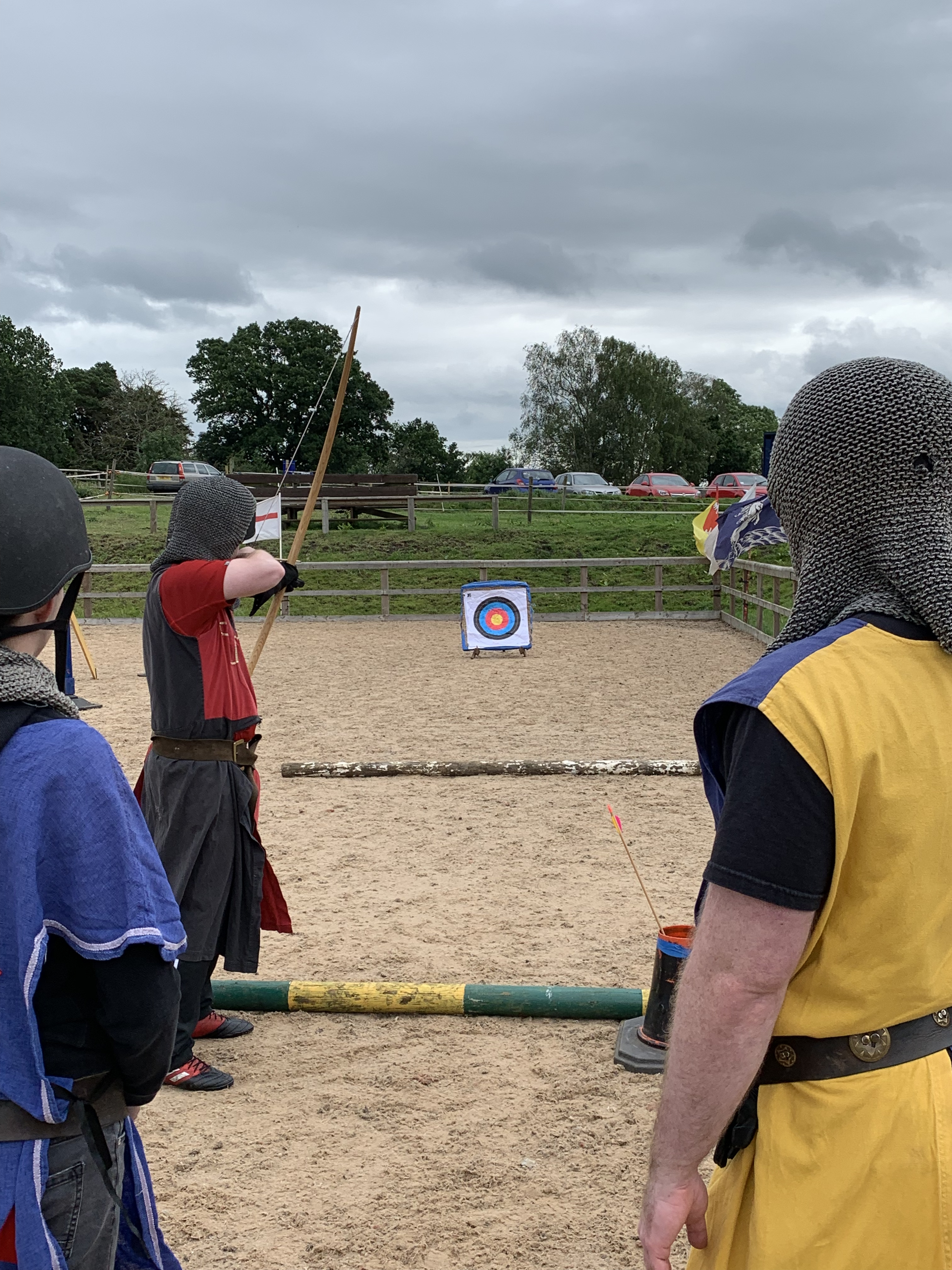 Riders, are you looking for a unique & exciting day or weekend mounted package? Then please do get in touch to discuss with us how we can put together a bespoke package for you – with activities to choose from including Jousting, Horse Archery, Trick Riding, Side Saddle, Hacking, Jumping and more the possibilities are endless!
Want to know more? Get in touch now!