The Knights of Middle England are Supporting NHS Charities COVID-19 Urgent Appeal
01-April-2020
01-April-2020 14:48
in News
by The Knights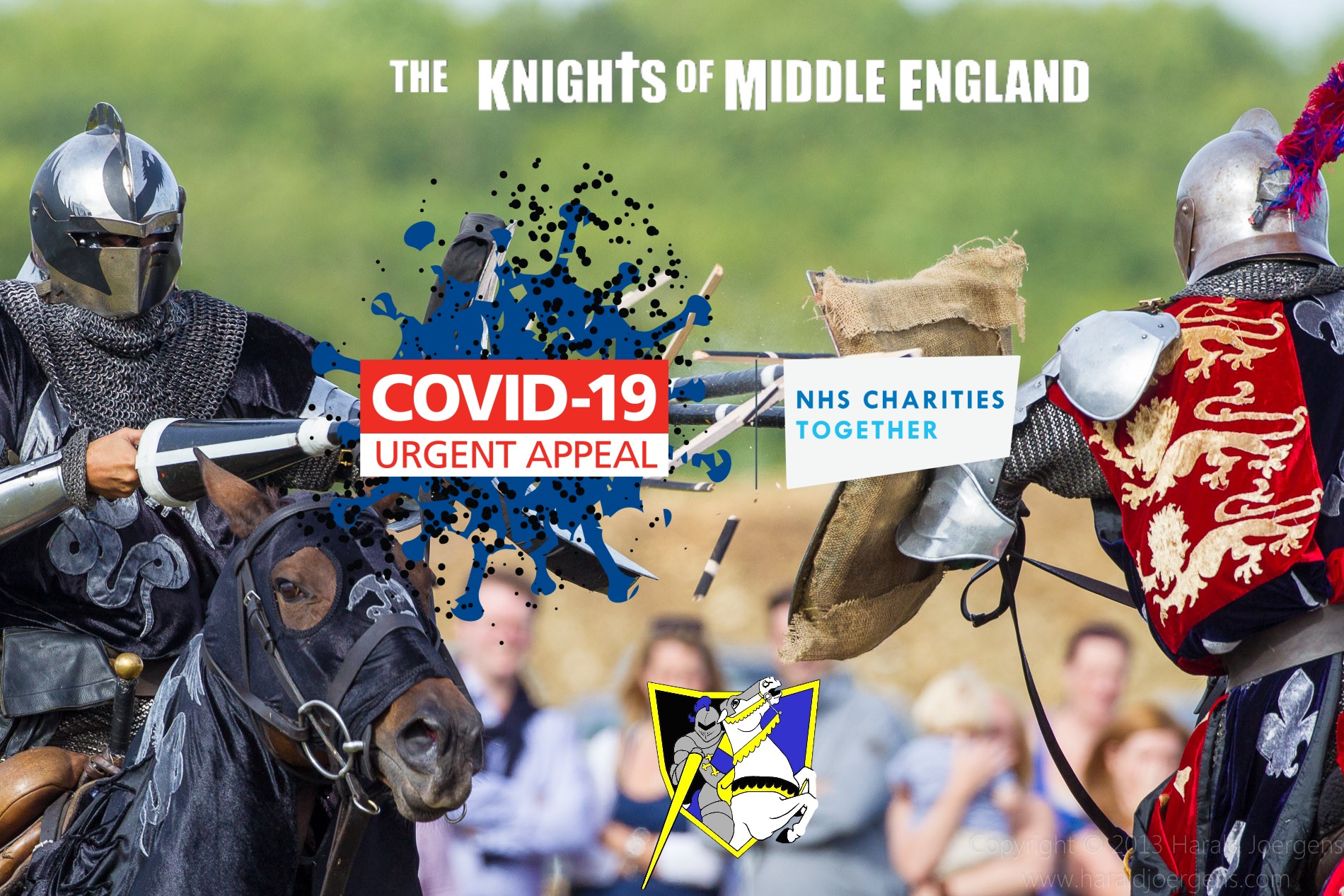 The Knights of Middle England are proud to be supporting our NHS during these difficult times.
April should have been the start of our show season but for now, our Knights' armour remains packed away for the foreseeable future as we all do our part and stay home.
However, for one of our gallant and heroic Knights he is still out every day wearing armour of a different kind during these challenging times. As well as riding and performing with us as a highly valued member of our team, Alex also works as a paramedic and is currently out every day on the front lines during this terrible time doing everything he can to help others whilst also trying to keep himself & his family safe.
So whilst it's hard for us all to temporarily change our lives due to the pandemic, it is so much more important that we all do our bit to help protect our vital NHS and front line workers and stay home unless absolutely necessary as we got to battle against this virus!
To give everyone something to look forward to for when we can get back out again, for the month of April we are offering 10% off all our vouchers on our online shop and will be donating 5% of all sales to the important NHS charities COVID-19 Urgent Appeal.
So please do the chivalrous and gallant thing like all our Knights – Stay Home, Protect the NHS & Save Lives!