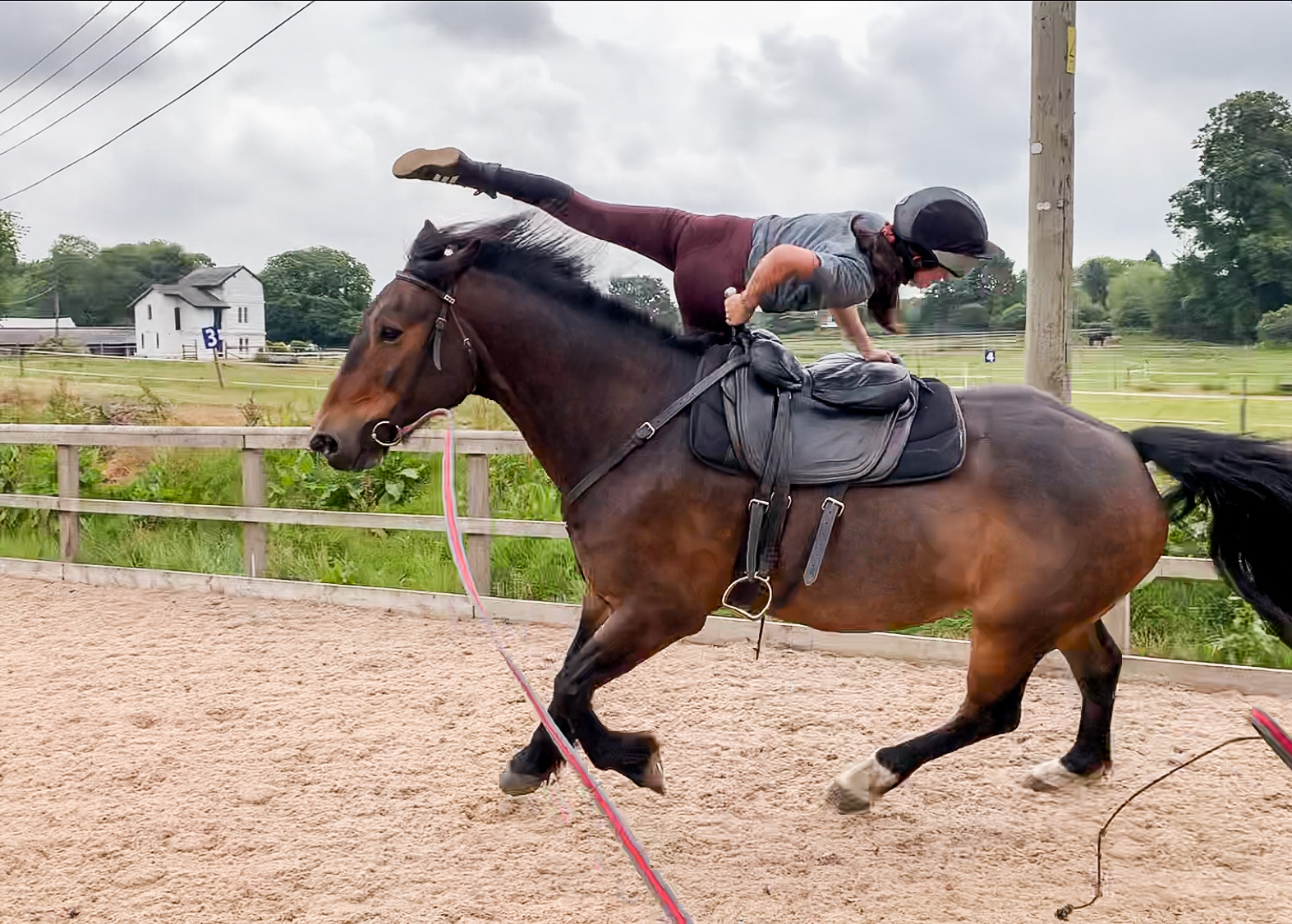 This voucher entitles the bearer to a place on one of our Trick Riding Workshops.
This is a small group session (min. 3 people for the session to run, max. 6 people)
Within the safety of our enclosed arena using our vaulting barrel and with specially trained horses on the lunge you will learn the basics on the barrel horse first. Then progress onto the authentic Cossack trick riding saddle learning a variety of vaults, tricks and stands.
Min age 12 years. Max weight 13st. T&Cs apply. COVID friendly booking policy. Get in touch for more info.
PLEASE NOTE:
If you are purchasing this voucher on behalf of/or for a present for someone else please let us know via email the name of the person the voucher is for.
THIS VOUCHER will be issued as an E-Voucher
Quantity: