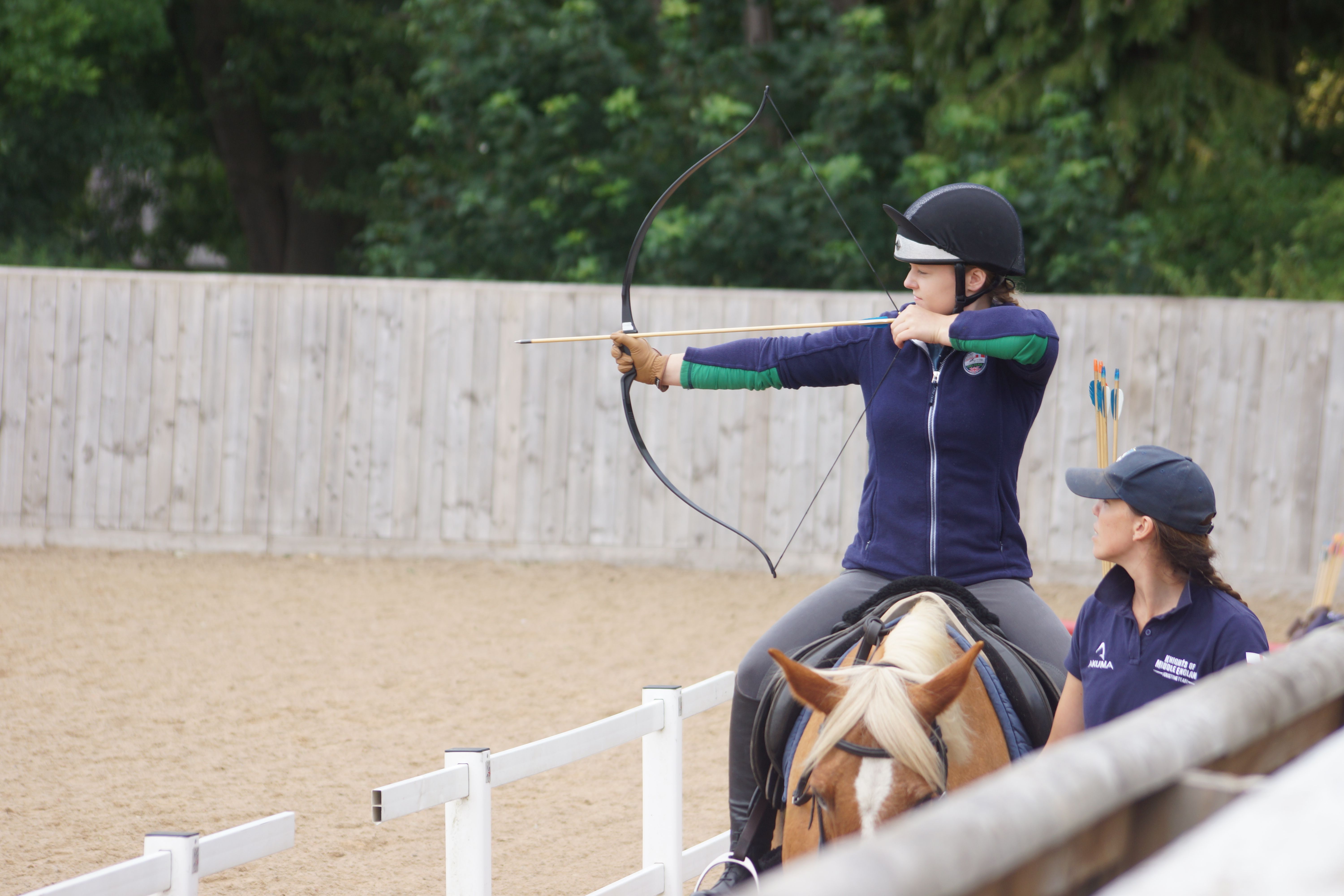 HORSE ARCHERY
From ancient warfare to modern sport, have you ever wondered what it would feel like to gallop (or walk & trot!) along on your horse – bow in one hand, arrows in the other, as you fly along loading your arrow and shooting to hit the bullseye of the target?! Well, now is the time!
Taught by qualified and experienced horseback archery instructors, you will first learn to use your bow from the ground learning to nock and shoot your arrows using the special thumb draw technique. Then mount one of our specially trained horses and practise nocking on the move as you ride down the archery run unleashing your arrows upon the targets.
From 1 hour private lessons to half day and full day group courses we can provide training for all levels and experience of both rider and archer on our vast range of experienced schoolmaster horses.
We can also offer training for those who already compete on their own horses, or even help you train up your horse to be able to do horse archery together!
---------------------------------------------------
This voucher entitles one person to a 1 hour private Horse Archery Lesson - for those wanting to take their horse archery instruction to the next level!
Min age 12 years. Max weight 16st. T&Cs apply. COVID friendly booking policy. Get in touch for more info.
PLEASE NOTE:
If you are purchasing this voucher on behalf of/or for a present for someone else please let us know via email the name of the person the voucher is for.
THIS VOUCHER will be issued as an E-Voucher
Quantity: