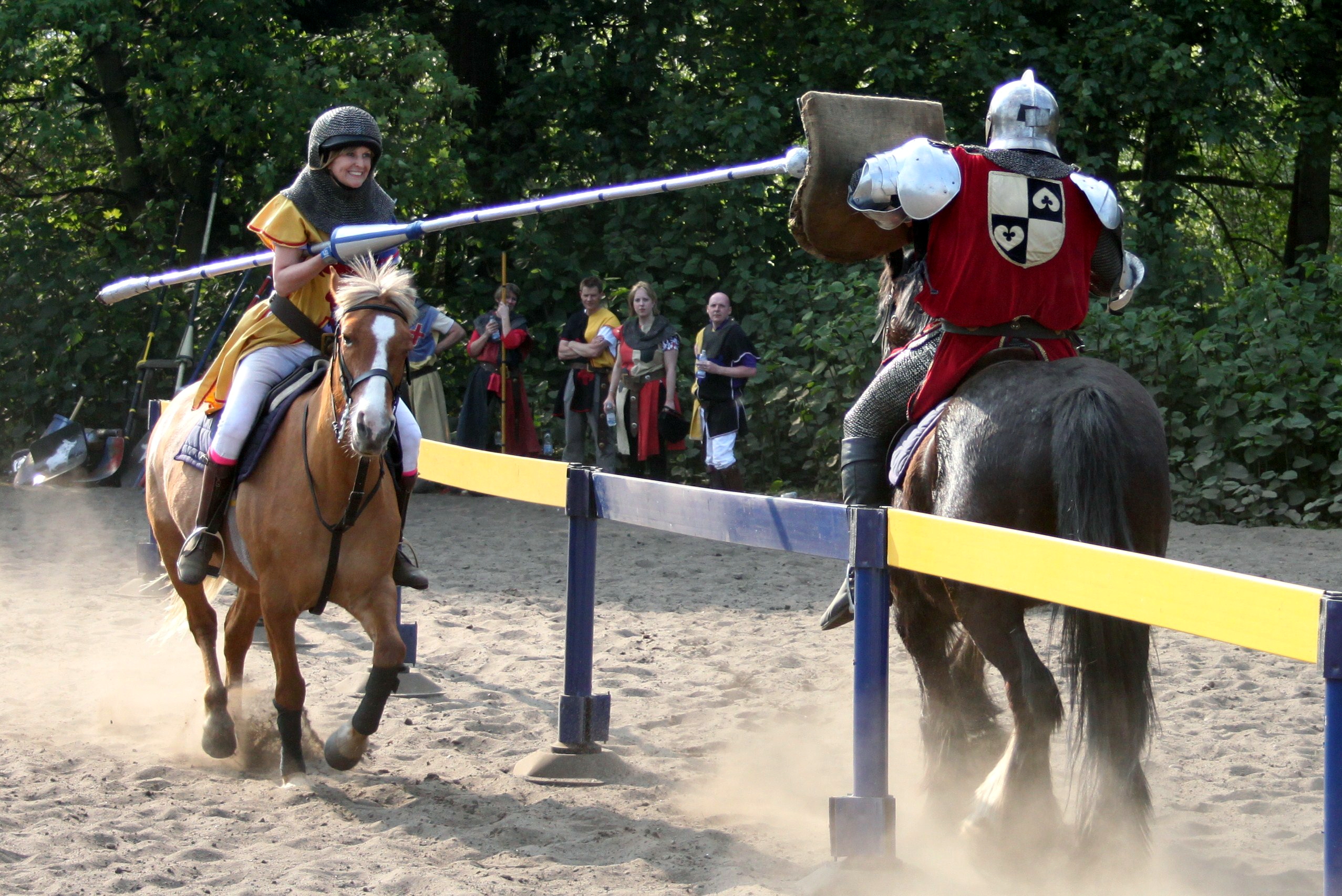 An Introductory Level 1 Jousting Session.
For those who prefer more focused tuition, the Introductory Level 1 session is for those looking to start their Jousting tuition!
Focus on the mounted Knights Skills riding with lance, shield and helm working towards a mini joust over a series of lessons.
For more information about learning to Joust please see our Jousting School page.
**PLEASE NOTE - these sessions are only suitable to riders aleady competant riding at a canter - please get in touch to check if these sessions would be suitable for you if you are not sure.**
If you are a novice or non-rider - please see our Jousting Experience Days page - our full day experiences are open to riders of all abilities.
Sessions run on select Wednesdays, Fridays and very occasional Sundays depending on diary availabilit.
Min age 16 years. Max weight 16st. T&Cs apply. COVID friendly booking policy. Get in touch for more info.
PLEASE NOTE:
If you are purchasing this voucher on behalf of/or for a present for someone else please let us know via email the name of the person the voucher is for.
THIS VOUCHER will be issued as an E-Voucher
Quantity: