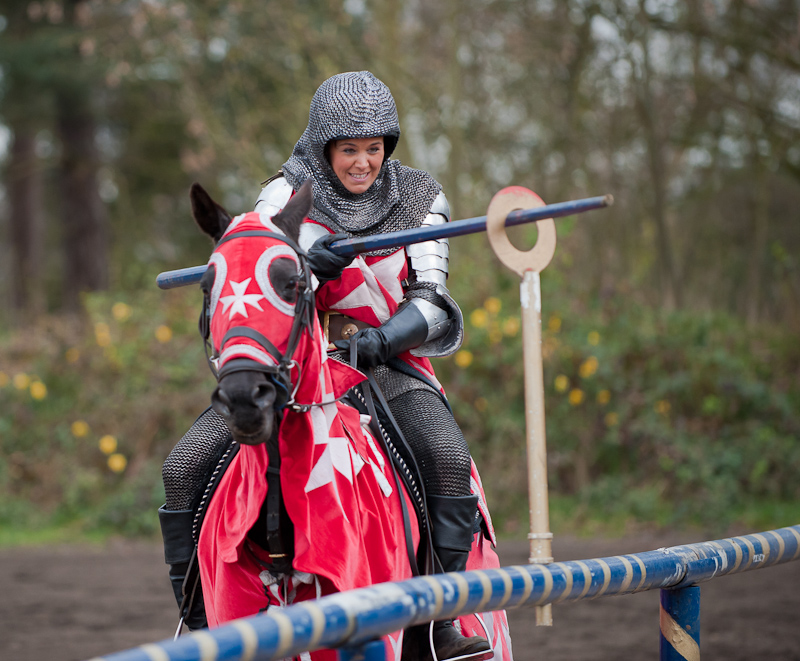 For those who have already completed one of our Jousting Experience Days or an Introductory Jousting Session and want to take their training to the next level!
Our Level 2 and Level 3 sessions work on riding with lance, shield and helm, mastering the Knights Skills and working towards a full contact joust against an instructor over a series of lessons.
These sessions are not suitable for those who have not already completed our Level 1 Jousting Experience Day or Introductory Jousting Session.
**PLEASE NOTE - these sessions are only suitable to riders aleady competant riding at a canter - please get in touch to check if these sessions would be suitable for you if you are not sure.**
Sessions run on select Wednesdays, Fridays and very occasional Sundays depending on diary availability.
Min age 16 years. Max weight 16st. T&Cs apply. COVID friendly booking policy. Get in touch for more info.
PLEASE NOTE:
If you are purchasing this voucher on behalf of/or for a present for someone else please let us know via email the name of the person the voucher is for.
THIS VOUCHER will be issued as an E-Voucher
Quantity: